No Gimmicks! No Catch! Absolutely Free 485 VISA Lodgement*.
COMPLETED YOUR STUDIES?
LOOKING FOR RIGHT OPTIONS AND GUIDANCE FOR ACHIEVING PERMANENT RESIDENCY IN AUSTRALIA?
IT'S TIME TO TALK TO PROFESSIONAL MIGRATION AGENT AND SET OUT A PLAN.
WE ARE WAIVING OUR PROFESSIONAL SERVICE FEE FOR 485 VISA APPLICATION LODGEMENT ALONG WITH 30 MINS FREE CONSULTATION WITH OUR REGISTERED MIGRATION AGENT.*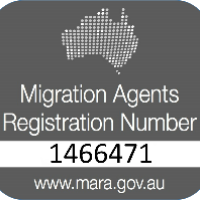 [caldera_form id="CF5a1e0876d3265"]
* Free 485 visa lodgement means we will not charge you for our professional service. All other 3rd party fees should be paid, eg: visa fees, health checkup, Health Insurance etc.
* The booking should be made by 4th of Dec 2017 and appointment must be scheduled by 15 Mar 2018.